If you are interested in submitting a wedding, engagement, or other romantic event to Wed4Less Northwest, please note the following specifications.
Send your submission to us via
Two Bright Lights
(free basic membership!). Alternatively, you may email your submission to
lindsie@wed4lessnw.com
.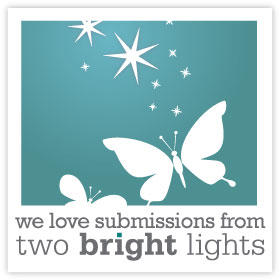 Budget Wedding Submissions
We accept
budget weddings
(preferably $10,000 total budget or less) from Washington state, Oregon and Idaho. We also occasionally accept weddings from northern California and southern British Columbia.
Please submit 20-40 photos, including a variety of shots (details!). Photos must be at least 550 pixels wide. Be prepared to provide all vendor names and a couple reflection form if your submission is accepted.
Engagements, Styled Shoots, and more
We
accept
engagement photos
of Northwest budget brides and grooms as well as other wedding-related events.
Styled shoots
need either show Northwest details or have budget friendly elements. They need not have both.
Love Stories
We accept
love stories
from engaged and married couples who either live in the Northwest, had their wedding in the Northwest, or are planning to have their wedding in the Northwest.
This offer extends to all couples, regardless of age, race, ethnicity, socio-economic status, gender, sexual orientation or wedding budget. We love showing that weddings are more than just parties; they are celebrations of love.
Please send a photo of you and your significant other, as well as your story to
lindsie@wed4lessnw.com
.
Etsy Sellers
We
love supporting
local artists
. If you are an etsy seller crafting from the Northwest, or if you have some great products to offer to budget brides and grooms, shoot us an email. We'd love to hear from you. Please inquire by emailing us at
lindsie@wed4lessnw.com
.